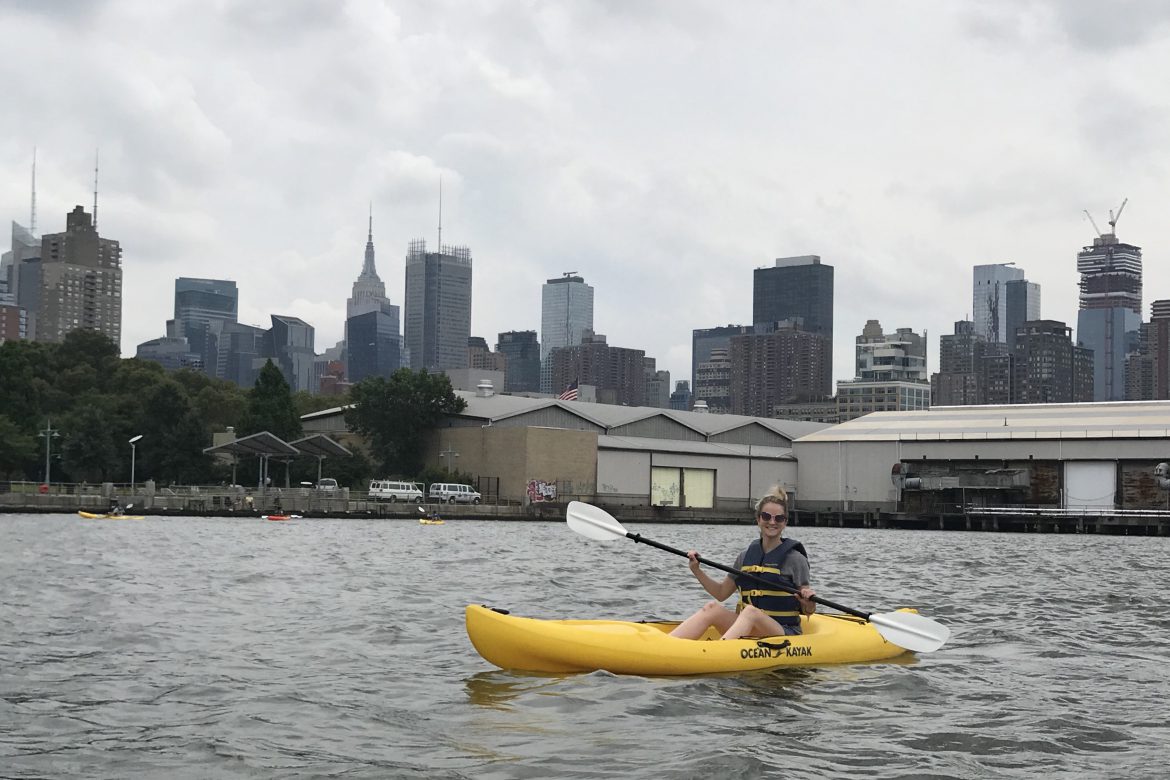 Six Dances Around the Sun
Hello, my sweet New York.
A few weeks ago we celebrated our sixth anniversary. Can you believe that?
Time certainly moves quickly. Have you felt that, too? Life evolves slowly, yet in the blink of an eye we've grown and shifted and changed. (Isn't it funny how contradicting time is?) Six years ago, I was a wide-eyed, 22 year old with big dreams, ready to explore your world. Now, at 28, I can say I've explored your world – and experienced it, tasted it, felt it, loved it, and lived it.
I never want to forget our time, New York, or these precious moments we create. So every six months – to help myself remember the memories – I write down our adventures, keeping them safe and sound, rich and full.
Your theaters have presented many beautiful shows over the past six months, taking me to intricate lands created by someone else's imagination. I watched fabric brought to life, whimsically dancing in water and air; I watched one of my favorite timeless dances spectacularly performed with ease. I learned I wasn't allergic to fish or seafood and began "Val's Underwater (Food) Tour" in your restaurants, tasting and learning and exploring a new realm of food. (It makes me giggle that I'm getting to experience that with you, New York.) I continued creating my new work, planning a full evening of dance, readings, and conversation; the space is booked and invitations ready! How exciting is that, my friend? I'm so looking forward to that evening with you.
And as time evolves, so do we. Now that my dear husband has moved within your maze, we're embarking on many adventures together. We hiked along your borders, hosted friends at our home to share holiday meals, and spent two back-to-back days at the ballet and Broadway. We saw one of our favorite bands in concert, and we ate simply scrumptious food during Restaurant Week. We danced in a studio with my parents alongside us, and we kayaked in the Hudson River. You know what else we did? We made homemade chocolate chip cookies to serve as we provided the Green Room to NBC while they filmed a new show. (That was a neat one, New York.) He and I took our family and friends around your cavernous neighborhoods, exploring museums, golfing on a pier, picnicking in the park, and sitting down to listen to what would become the soundtrack of the summer as we shared BBQ and local brews. We even shared a late-night dance in a quiet restaurant.
And when we sleepily took a midnight cab ride on the 4th of July, we watched as fireworks danced above the silhouette of your buildings. That moment, I think, was one of the most magical I've shared with you. The city that never sleeps, taking a moment to rest while the soft twinkling took center stage.
That's what I've learned over time with you, New York. I've found the ease within the busy. I've learned how to balance the excitement and chaos that fill your crevices by finding the hidden New York – the quiet spaces where breath and calm reside. I know those spaces have always been there, but it's as if I learn to see and appreciate them more the longer I'm with you.
You're a special one, sweet friend. Here's to six dances around the sun together.
With love,
The Tiny Dancer