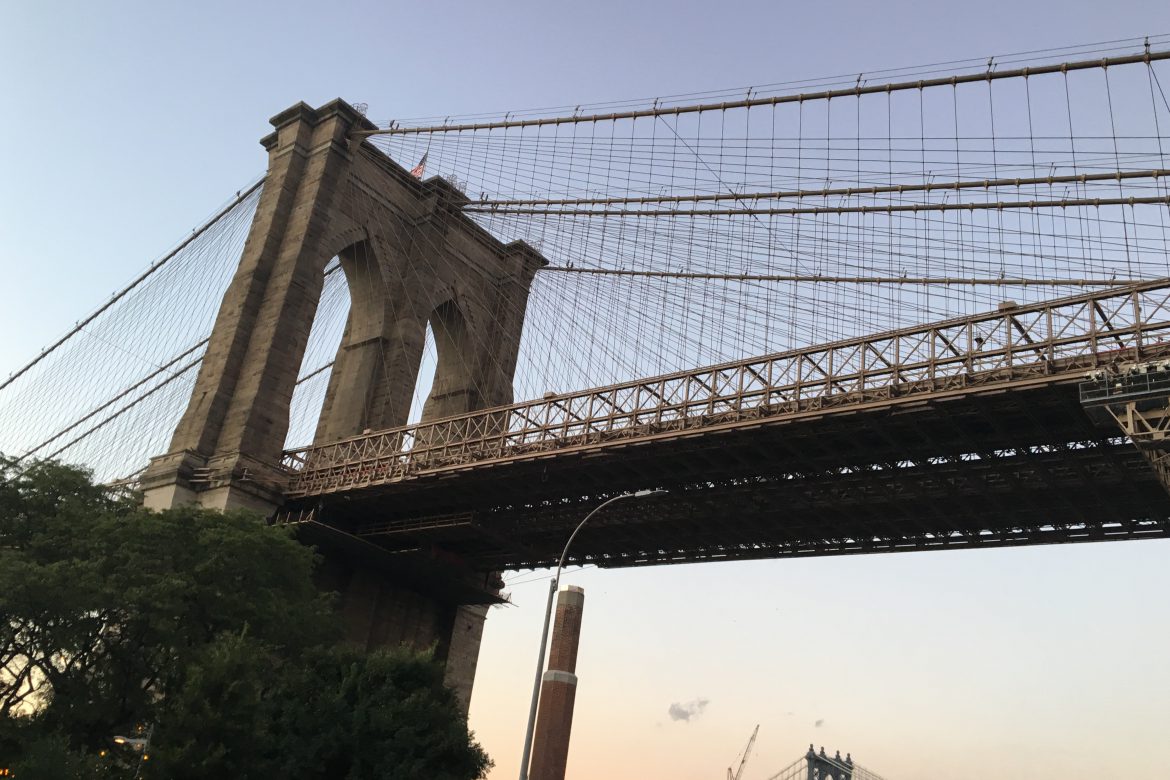 Painting the Mural of My Life
Hey New York,
It's me – the Tiny Dancer, and I just wanted to wish you a Happy 4.5 Years! Another six months of early-morning prayers, mid-afternoon walks, and late-night giggles. Time certainly does fly, doesn't it?
We've made some lovely memories since September. I went wedding dress shopping all over the city with my mom and found the perfect gown. I was joined by friends and family near and far for the Walk to End Alzheimer's, and we reached a new height of raising over $1,000. (Can you believe THAT?! Amazing.) I danced on Theater Row for a month, and read the New York Times article that listed our performance as one of the top family shows to see during the holidays. I got to see Josh Groban sing beautifully on Broadway, and made sweet potato casserole to take to Thanksgiving at a friend's home in New Jersey. All of the Yaya's got to be together for the first time in years, and we sang show tunes late into the night at our favorite piano bar. I danced in yet another Dorfman intensive, and started creating a new work inspired by Appalachia. I was thrown a beautiful engagement party, and I held my sweet niece. I got to listen to three jazz legends talk about their journeys (inspiring me the whole night through), and I created a new artistic hub for my all of my work – Tinkered Dance.
Spring is on its way to greet us. I adore that time with you. Soon the flowers will start popping up to wave hello and the sun will waltz across the pond.  You and I will enter another season with more joy, more adventures, and more memories to use as I paint the mural of my life.
Life has changed in countless ways since you've become my partner, New York. And it will keep on changing and evolving, rotating and forming. What a beautiful process to share with you. I couldn't ask for more.
Love now and always,
The Tiny Dancer