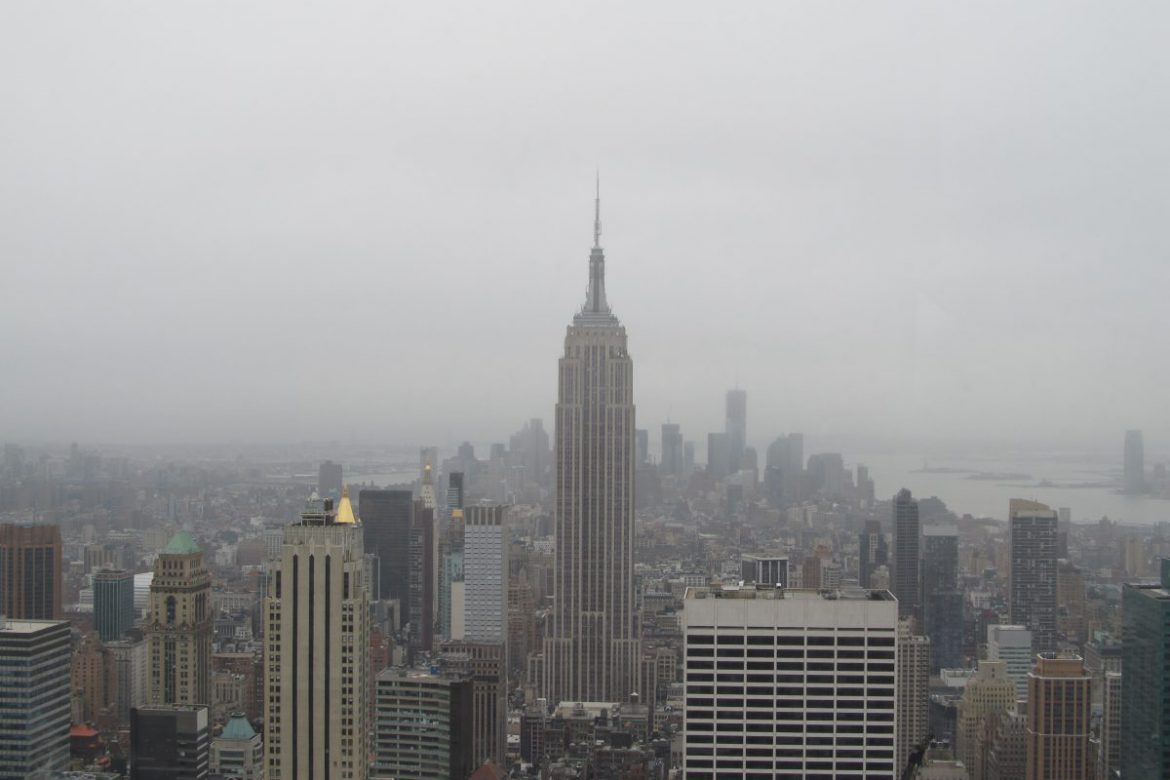 Third Year's A Charm
Hello again New York,
It's me – The Tiny Dancer. I just wanted to say Happy Anniversary to us. I can't believe it's been three years already! What's that saying? Time flies when you're living your dream in one of the greatest cities on Earth? Something like that…
It never fails – you always captivate me in the spring. And though you're scorching in the summer, I love you then, too. You seamlessly change day to day, and your seasons pass without fanfare. Well, I suppose that's not really true, is it? We actually sing songs of joy when the snow-covered sidewalks melt away to reveal the tulips peeking through on a warm day. And then we turn right around and gleefully welcome the magic that is sprinkled within the maze of your streets during the holidays. How fun it is to watch this happen time and time again.
We've had even more adventures over the past six months, haven't we? I babysat backstage at the Koch Theater, and I spent many hours on rooftops enjoying a cool drink with friends as we overlooked your twinkling lights. I yelled at a woman in Times Square for mistreating a bunny, and I traveled to Brooklyn and back twice a week to rehearse for a show. I took my parents to Coney Island to taste a Nathan's hotdog, and I talked Thomas into standing in line for Jimmy Fallon Tickets at 5am. We failed at getting those Fallon tickets, but we did get to watch a lovely show in the sky as the sun played peekaboo through your buildings. I participated in Harry Potter trivia in a corner Astoria restaurant, and I built a fort out of chairs and pillows during a performance in one of your studios. I was marvelously photobombed by three men who didn't know each other at the Brooklyn Botanic Gardens, and I cheered on the Yankees and then the Mets on back-to-back weekends. I said "See y'all soon" to not just one but TWO of the most influential dance teachers I've met in my three years here, and I wished them the best as they traveled on to their next adventure. I got my nose pierced, and I auditioned for Paul as he sat in his green chair. I went to a work retreat, was giddy from meeting so many interesting people, and then watched amazing presentations about how artists plan to unveil even more creativity in this world. I woke up at 3:30am, rode a train from upstate back to the city, and then went to an audition, somehow managing to push aside the sleepiness to dance well. I broke the 100 mark of shows seen, and I did a bit of kickboxing. I took dance photos in a rainy Times Square at 4am, and I improvised in my living room when I couldn't make it to class. I had a choreographer I highly admire tell me he believed in my dancing, and I commuted to work two hours early on the day the women's soccer team was celebrated with a parade outside my window. I went hiking on the Appalachian Trail, and I gazed at overly priced shoes in what used to be John Gotti's hideout.
Over these three years, I've watched not only my own life change, but also the lives of others. The neighbor girls have grown from toddlers to children, and Alzheimer's disease has silently stolen more from the sweet elderly woman next door. Iconic dancers have retired, and babies have been born to dear friends. Life keeps moving, especially in the city that never sleeps.
It's easy to feel overwhelmed with you, New York – in good ways and in bad. But that's life anywhere. So when you feel overwhelming to me, I like to sit in my quirky little apartment with a glass of red wine, most likely with my cat curled at my feet, and read through these letters I've been writing to you. I enjoy being reminded of our adventures that have passed and daydream about our journey yet to come. You have become the first home I've built on my own, and I think you and I are doing just fine.
Cheers to three years, my sweet friend.
Love always,
The Tiny Dancer