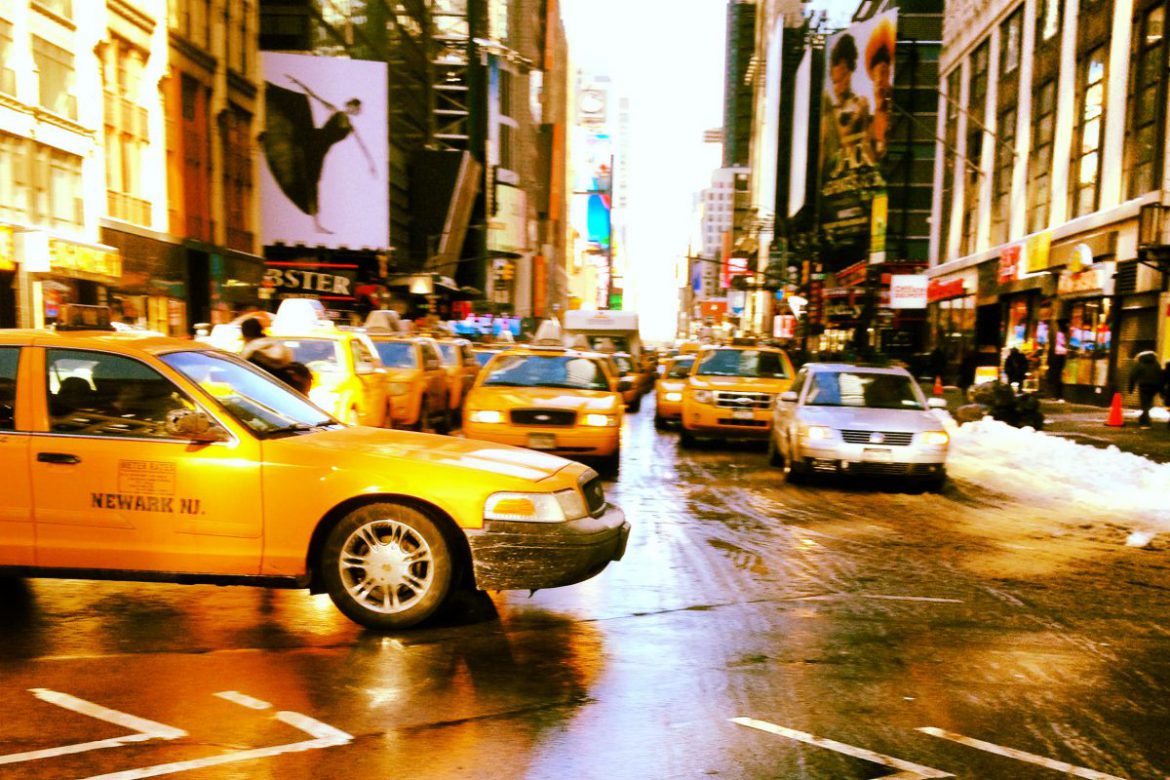 A Year and a Half in the Big Apple
Last week, I hit my year and a half mark of living in NYC.  In some ways I feel like it was just yesterday that I packed up the U-Haul and made the trek with a half-sedated cat.  In others, it feels so natural that it seems like surely it's been longer.
But as I look back, I've really been on both ends of life's emotional spectrum these past six months.  In November, I performed for the first time in NYC, was reviewed by the New York Times, and did some dancing for Allegra Kent.  In January, I lost my sweet Meemaw who battled Alzheimer's disease for nearly 15 years, and exactly a month later I lost a dear uncle.  But through this year and a half, New York has pushed me, carried me, inspired me, taught me, and won me over time and again.
I finally feel like I've established a life here, and it's a wonderful thing knowing that there's more to this city than bright lights and money.  There's the funny woman in the laundry mat who calls me "Balerie", and I adore it so much I don't even consider correcting her.  There's the man in the grocery store who always wears a backwards hat and laughs as I carry more than I can handle out the door.  There's the yoga studio overlooking a quirky Astoria street, and there's Paul sitting in his green chair, dog at his side.
In these past six months, I've conquered knitting on a train, battled massive snow storms, and woken up early for dance class even though I stayed up until 4am binging on Breaking Bad.  I've had a packed living room for a "wine and fondue" Oscars party, ate in a diner with Sarah Jessica Parker, and been one in thousands standing to watch the ball drop.  I've seen the Macy's balloons be blown up, camped out for an up-close seat to the parade, and watched as an Australian family experienced Thanksgiving food for the first time.  I've walked around Manhattan in a tutu dressed as a swan for a Halloween concert, seen ABT's Nutcracker at BAM, and eaten Magnolia's banana pudding.  I've continued my streak of seeing countless shows, enjoyed the ambiance of Alice's Tea Cup, and indulged in the chocolaty goodness of Max Brenner's. I've seen a shoplifter get tackled by security outside of Bloomingdale's, watched a guy dressed as Buddy the Elf hop over the white crosswalk lines during Santa Con, and began collaborating with other dancers on a new arts project.  I've taken class with professional dancers who inspire me, failing to pick up a combination because I'm too captivated by watching them perform the movement.  I've walked out of the subway and onto a set of some sort of film, experienced the kindness of an acquaintance who made a yearly donation to the Alzheimer's Association in honor of Meemaw, and typically spent more money on dance classes each week than I did on food.  (Don't worry, Mom and Dad.  I'll still eating like a horse.)
It may seem silly to do a recap every six months now that I feel so settled here. But I think that some day I'll look back and see these years as some of (if not THE) best of my life.  It's exciting to move somewhere new, barely knowing a soul, and mold a new chapter of life.  And the longer I am here, the more natural everything becomes.  No, I don't get excited to roam around Times Square anymore, but many times when dusk has set in and there's a warm glow of colors illuminating the sky, I'll see the same skyline I venture through every day and get a deep feeling of happiness. And that's the feeling that has been my companion over the past 18 months.