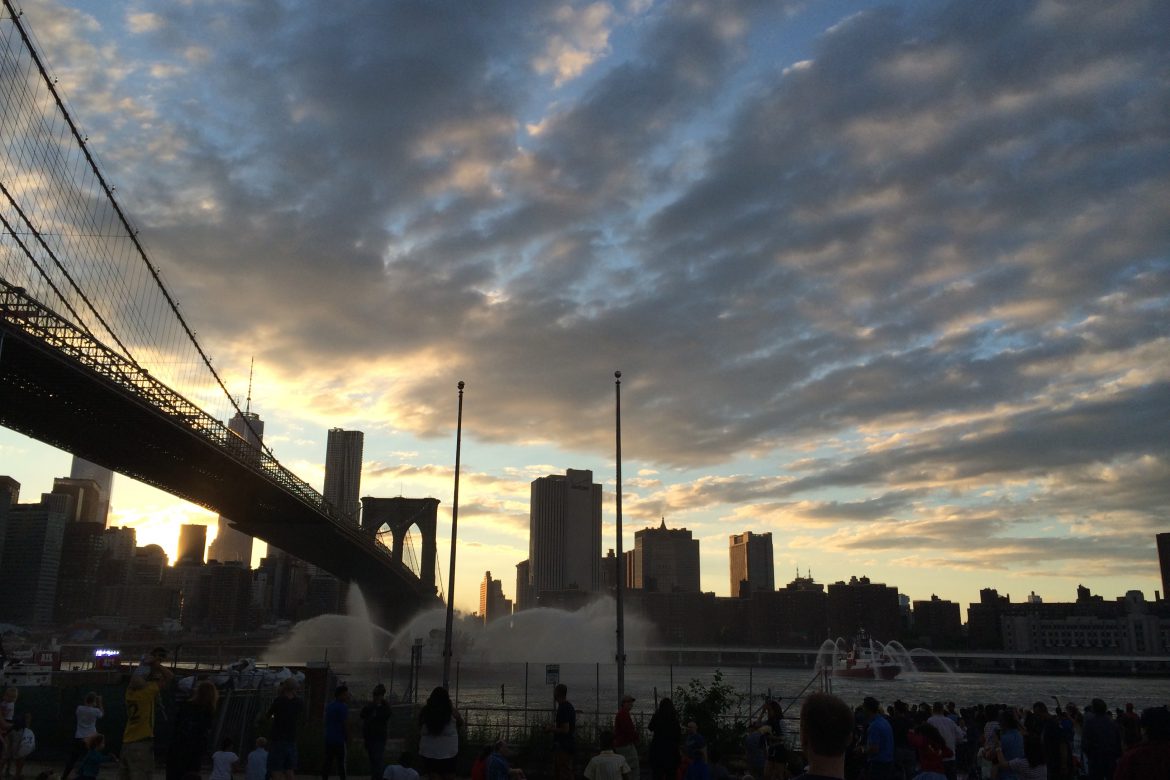 New Traditions
This year has brought numerous changes in my life.  I don't drive a car for months at a time, I've met people I've dreamed of meeting since I was a kid, and I know the stops on the N/Q line like my life depended on it.  But perhaps one of the biggest changes is the fact that I haven't spent any of the major holidays at home with family.  Though sometimes it's sad to think of the holiday traditions missed, it's exciting to think of the new traditions being made on my own.
Thanksgiving was my first holiday not spent in WV.  I woke up that morning and decided to go to the Macy's Thanksgiving Day Parade – a parade I watched every year on TV growing up.  In previous years, I'd make some hot tea and sit in my pj's on the couch watching the sea of people lined on the streets; this year, I was right in the middle of that sea of people all bundled up.  I felt my eyes grow as I saw Kermit just as I exited the train station at 5th Ave/59th Street.  After feeling like a little kid again (literally – I was just as short as many of them), I ventured back to my apartment for "Friendsgiving" with my roommate and two of my most special friends.  I had met these three people only a few months before, but we had a wonderful day.  We shared food and wine and laughter; it was the beginning of my new traditions.
Christmas came next, and I have to say, this one felt a little sad at first because Christmas was always a special time at home.  BUT, that's not to say it wasn't absolutely wonderful this year.  After wandering the city to see the magnificent tree(s) and decorations galore, I was in full-blown holiday spirit.  I woke up Christmas morning to find a package my parents had hidden in my room on their last visit.  It was as though Santa still came!  Christmas Day consisted of Mexican food take-out and Christmas movies on TV with my dearest friend.  I do believe we were the only ones who weren't with family that day, but we made each other family.  It was definitely different than my previous Christmases, but it was the perfect way to spend my first one in NYC.  I will never forget that one.
Now, as Easter approaches, I remember all the times my brothers and I hunted for baskets around our house and of all the creativity put into coloring eggs.  While those are precious memories, I'm looking forward to my new traditions that will be made.  Last night, I went to my first Christian Seder.  Tomorrow, after church, I will join my wonderful friends for an Easter lunch.
I truly feel blessed that I have people in this city to share holidays with.  I may not have known them for a long period of time, but they are my NYC family.  Each of them has contributed something beautiful to my experience thus far, and they have left a lasting impact on my life.  I am thrilled to embark on these new holiday traditions with them.
With all of that said, I send my love back home and wish everyone a joyous, happy Easter.  He is risen!