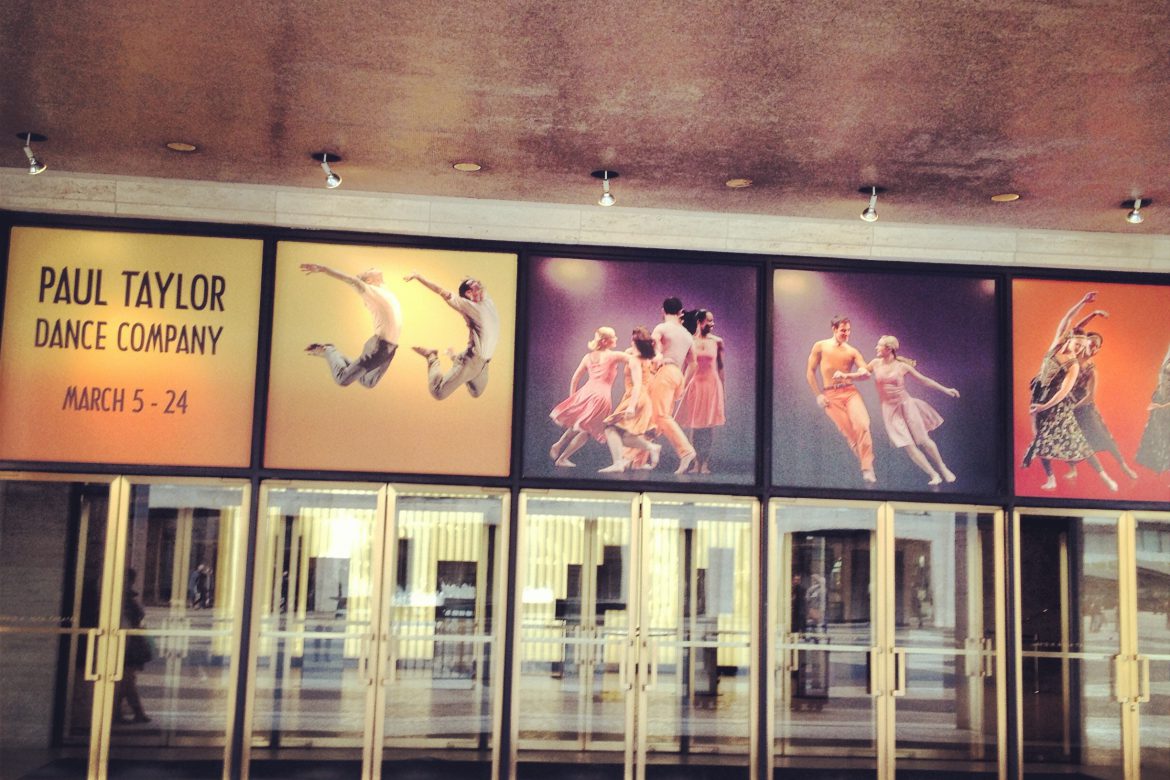 For the Love of Paul (Taylor)
My first exposure to Paul Taylor Dance Company was a fluke.
I was a freshman in college and wanted to go to a summer intensive since I had never been to one. As it would be, I had missed many deadlines for auditions and applications for intensives and felt extremely bummed out until a friend of mine mentioned Paul Taylor. So I did what I had to do and was accepted to his summer intensive in NYC.
To be quite honest, I didn't know much about the man. Something about "V's" and he was old. I know, I know. A girl completely infatuated with modern dance and she doesn't know Paul Taylor?! That's just the way it was. Because of this, I didn't know that my very first Taylor class with Michelle Fleet was with a powerhouse dancer, or that my early morning yoga with Michael Trusnovec would end up being a dancer I longed to watch perform time after time. I was simply dancing. Our teachers were current and former company members, so when others would squeal about our newest one, I'd look at them and think "I have no idea who you are. But this is cool."
That summer was a game changer. I shared a studio apartment with three other women and a grand piano near the Hudson River. This didn't bother me in the least. That wasn't the important part, and besides – that's how life was in NYC. The best part, however, was finding my love and adoration for the Paul Taylor Dance Company. Each class, each company member, each piece of rep we learned, I fell more and more in love with the company. He had such distinct style that felt so free yet had so much power behind it. Couple that with the live music of Andy Monroe, and I found myself on cloud 9 every single day.
I allowed this love to carry over and completely fill my dance life. I researched Paul and the company and went back to the intensive the following summer. That's when I found out that two former Taylor dancers were coming to WVU to take over the dance program. Wait, what? How could we be so lucky? Clearly this was a sign, right?
Luckily, I got to work with Yoav and Maureen for two years before I graduated, and this only helped fuel the love for this company that had started only a few years before. I went to one more Taylor intensive before I moved to NYC, and now that I'm here, I take classes at their studio whenever I get the chance. Even if it is an hour hike. Once I'm there, I see Paul's lone chair in the middle and front of the room, and I can't help but think how many masterpieces he has created from that seat.
Tonight, I will be seeing PTDC for the third time this season. Overkill? Some may think so. But for me, it's food for the soul. I may never dance in this particular company (though it'd be totally killer if I did, right? A dream come true for sure), but I hold the highest respect for them. So, if I have the chance to see them perform and let them continue to inspire me and light the passion inside of me, I'll go time and time again.
It's somewhat magical to go to a performance at the David H. Koch Theater and see Paul himself walk out from the wings at the end of the show. As he stands there with his company before a packed audience on their feet, he takes his simple bow and then lets his dancers step ahead of him and take another. There he is – the man who helped change the world of modern dance; the one who makes you feel love and beauty and pain and discomfort in a single performance; the one who helped create the things that inspire me and drive me; the one who helps remind me that dance really is my passion in life.
There's just something about this company that I adore. Perhaps it's their movement – that specific style. Perhaps it's the strong dancers who make it seem effortless. Or perhaps it's Paul himself. Whatever it is, I entered into the world of Taylor dance one summer not knowing anything and left craving more than I could imagine ever since.
Thanks, Paul.